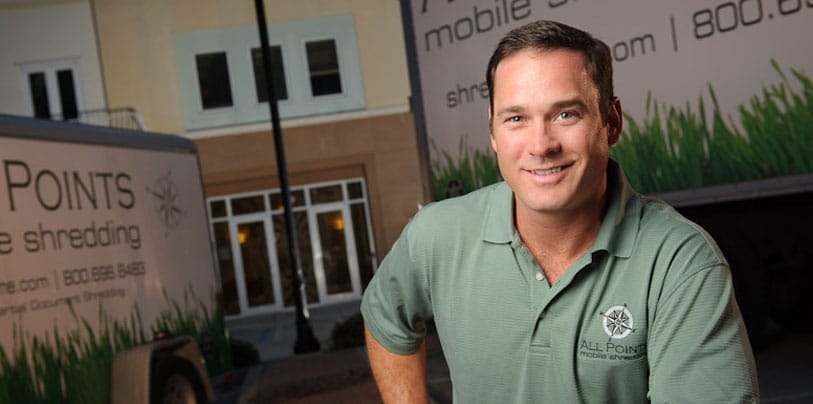 Owner & President
Brian is the owner and president of All Points Mobile Shredding & All Points Medical Waste. All Points is a family-owned and operated on-site document shredding, hard drive, media & product destruction company as well as a medical waste disposal and compliance company that has been serving Florida since 1994.
Brian was raised on the Treasure Coast. He attended the University of Florida, where he received his Bachelor of Science in Business Administration.
After graduation, Brian and his wife, Dawn, moved to Chicago where Brian was one of the top options traders on the floor of the Chicago Mercantile Exchange and the Chicago Board of Options Exchange. Brian traded Dow Jones Options for 10 years before moving back to South Florida with his family.
Brian is a graduate of the Goldman Sach's 10,000 Small Business Program. He also sits on the Business Development Board for Seacoast National Bank.
Brian became an i-Sigma (International Secure Information Governance and Management Association) Board member in 2018, and shortly after was elected as the organization's Secretary. Brian has served on the Insurance Oversight Committee and was intimately involved in the merger of PRISM and NAID. In 2022, Brian was elected President-Elect of i-Sigma.
Brian enjoys coaching his children's sports team and has coached girl's high school flag football and the local boy's high school football team. He is currently co-leading a weekly men's Bible study.
Brian and his wife, Dawn, have four children and live in Palm City. Brian enjoys spending time with his family, coaching his children's sports teams, traveling, and exercising.