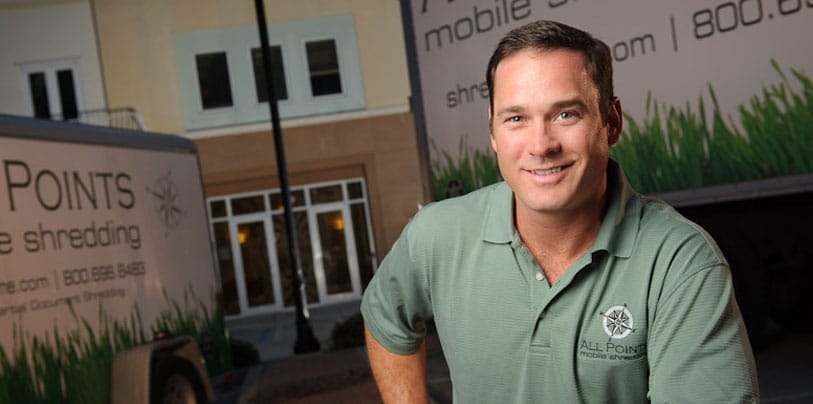 Owner & Vice President
Brian is the vice president of All Points Medical Waste. All Points Medical Waste is a woman-owned and operated family biohazardous waste services company. All Points Medical Waste not only offers medical waste disposal but also sharps management, as well as on-site document shredding and hard drive, media and x-ray destruction. All Points Medical Waste has been serving South Florida since 1994 with document shredding services and in 2013 extended our services to include medical waste disposal.
Brian takes a personal interest to learn the needs of each of our clients and ensure they are being met. Brian's philosophy is that excellent customer service and a solution based focus sets All Points Medical Waste apart. Brian is the vision behind the company that strives to solve problems, create solutions and personally gets to know our customers.
Brian has created a culture within the All Points Medical Waste team of personally getting to know and understand each one of our clients. Our team endeavors to gain the trust and loyalty of our customers by providing dependability with a friendly, hands-on attitude. This approach has made All Points Medical Waste's customer service top in the industry.
Brian is a native of South Florida region. He was raised in Palm City and attended school in Palm City and Stuart. Brian is a graduate of the University of Florida, where he received his Bachelor of Science in Business Administration.
After graduation, Brian and his wife Dawn moved to Chicago where Brian traded options on the floor of the Chicago Mercantile Exchange and the Chicago Board of Options Exchange. Brian was a top trader in the Dow Jones Options pit for 10 years before moving back to South Florida to raise his family.
Brian and his wife Dawn have four children. Brian enjoys spending time with his family, coaching his children's sports teams, going on mission trips, and playing tennis and golf.
For more information about All Points Medical Waste's services or for a quote, please contact us by phone or complete the contact us form.