Biomedical Waste Disposal
All Points Medical Waste is proud to serve Florida as a leading provider specializing in biomedical waste disposal, also known as regulated medical waste (RMW) disposal. Regulated medical waste contains infectious materials or potentially dangerous and harmful substances that pose a threat to both public health and the environment. Biomedical/RMW waste is strictly regulated and must be disposed of properly to prevent exposure and ensure your compliance with state and federal laws.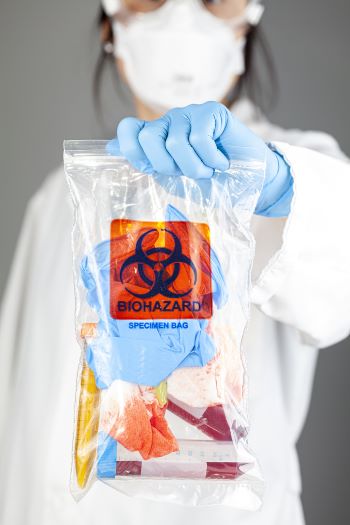 All Points Medical Waste will keep you safe and compliant by offering:
Compliant biomedical waste boxes
Red bags
Electronic manifests
Comprehensive online compliance training
All Points Medical Waste is proud of our 5-star Google reviews. We have competitive pricing and we strive to delight our clients. We are committed to providing proper transport, storage and disposal of your regulated medical waste.
Some examples of common RMW/biomedical waste include but are not limited to:
Gauze, paper, gloves, any material containing blood
Material containing any type of bodily fluid
Personal protective equipment (PPE)
Patient bedding materials
Urine cultures
Ink cups (from microblading and tattoo artists)
Contaminated sharps
Here are some examples of clients who need our services:
Urgent care facilities
Doctor's offices
Dental offices
Tattoo parlors
Fire stations
Police stations
Crime scene cleanup services
Blood banks
Veterinarians
For more information about our Biomedical Waste Disposal service, give us a call at 772-600-4885 or complete the form on this page.