All Points Medical Waste offers a full compliance solution for our clients. So we help you manage all your OSHA and HIPAA compliance requirements with our one-stop compliance program.
Online OSHA Training
We provide you with online OSHA training courses in an easy to use and manage online training center, which includes the following modules:
Bloodborne Pathogens for Health Care and Schools
HIPAA
Hazcom (GHS)
DOT
Personal Protective Equipment for Healthcare
Sharps Safety
Fire Safety
Electrical Safety
Hand Hygiene for Healthcare
Our training modules exactly match OSHA's requirements for employee education. This training helps keep everyone in your workplace knowledgeable and safe.
---
---
Online OSHA Compliance Program
We provide our clients with a comprehensive OSHA program that makes it easier for you to comply! It includes Training, (M)SDS, Regulations, ICD-10, Safety Plans, Safety Audits, OSHA Logs and much, much more, all put in a single place for you and your employees to access.
Safety Audit
Conducting a safety audit can be confusing but we provide a clear, step-by-step roadmap to guild you through over 75 different audits so you can properly evaluate the safety of your workplace.   Each audit produces a detailed report to show you where you are not compliant. You can e-mail known problems to the appropriate employee for them to fix.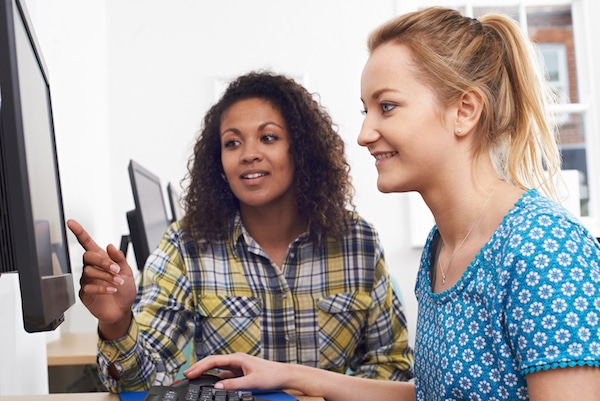 Safety Plans
We also give you access to a complete set of safety plans. These are comprehensive easy to follow procedures that your workplace is required to have on hand in case of an emergency.
On-line Database of Federal Regulations
We have a complete on-line database of federal regulations. You can search, bookmark and add electronic notes to any of the 2 million current and archived federal regulations.
Electronic Manifest
We electronically create your Medical Waste Manifest so you can access anytime online.
Reducing Your Risk Has Never Been So Easy!
BBP, HIPAA, HAZCOM & DOT Training
Complete your required Bloodborne Pathogens, HIPAA, Hazcom and DOT Training online in less than an hour.  This interactive multimedia training includes a certificate of completion.
MSDS/SDS
Simplify your MSDS/SDS management.  Search, view, print, store and organize your Safety Data Sheets for full OSHA/JCAHO compliance.
Online Safety Audits
Identify compliance deficiencies by taking in-depth audits of your facility.  Includes applicable OSHA regulations.
Regulations
Stay up to date with the most current regulations.  With our advanced search, easily manage and share all of your regulations.
Online Safety Plans
Create your OSHA required safety plans in less than one hour with our online plan builder.
Hazard Communications
Exposure Control
Fire Prevention
Emergency Preparedness
ICD-10
Ease the transition to the new ICD-10.  Reduce rejected claims by correctly converting ICD-9 codes to ICD-10.  Search and bookmark ICD-10 codes.
In conclusion, All Points Medical Waste helps manage your compliance needs with our one-stop online compliance solution.  Compatible with your desktop, tablet, or mobile device, you can conveniently manage and protect your business anywhere, anytime.
Try our Online Compliance Training today and help everyone stay safe!
Call us today for a free quote at (772) 600-4885